a year ago
Attack Against Litecoin Holders on Binance - Here's What You Need To Know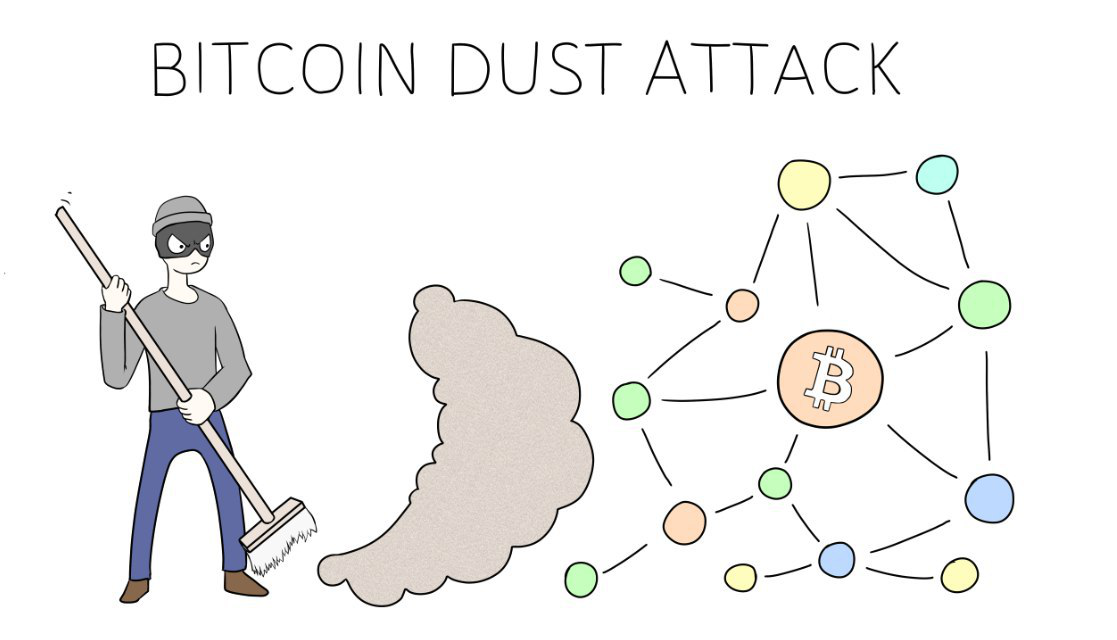 The Binance exchange has notified the cryptocommunity that a "dusting" attack had been executed on the Litecoin network on August 10. Binance made the announcement via Twitter,
https://twitter.com/binance/status/1160034831599751168
A dusting attack refers to a relatively new kind of malicious activity where hackers and scammers try and break the privacy of Bitcoin and cryptocurrency users by sending tiny amounts of coins to their personal wallets. The transactional activity of these wallets is then tracked down by the attackers, who perform a combined analysis of several addresses as an attempt to identify the person or company behind each wallet.
Binance also added revealed the LTC transactions, about 0.00000546 LTC, was sent to 50 different wallets. After this point, the hackers would have tried to "break the privacy" of cryptocurrencies, tracking the transactional activity and using any info gathered to scam the wallet owners.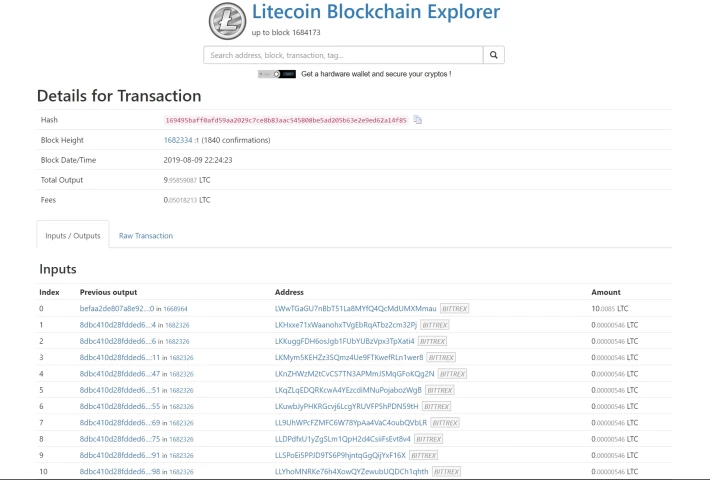 What is dust?
In the language of cryptocurrencies, the term dust refers to a tiny amount of coins or tokens - an amount that is so small that most users don't even notice. Taking Bitcoin as an example, the smallest unit of the BTC currency is 1 satoshi (0.00000001 BTC), so we may use the term dust to refer to a couple of hundreds of satoshis.
Within cryptocurrency exchanges, dust is also the name given to tiny amounts of coins that "get stuck" on users' accounts after trading orders are executed. Dust balances are not tradeable, but Binance users are able to convert them to BNB.
When it comes to Bitcoin, there is no official definition for dust because each software implementation (or client) may assume a different threshold. The Bitcoin Core defines dust as any transaction output that is lower than the fees for that transaction, which leads to the concept of dust limit.
Technically speaking, the dust limit is calculated according to the size of inputs and outputs, which normally computes to 546 satoshis for regular Bitcoin transactions (non-SegWit), and 294 satoshis for native SegWit transactions. This means that any regular transaction equal to or smaller than 546 satoshis will be considered spam and are likely to be rejected by the validating nodes.
A dusting attack is when an individual or a group sends a fractional amount of cryptocurrency to a wallet, which is then analyzed by the attackers so that they can discover the identity of the person or group behind the wallet. Following this, they can execute phishing or other forms of attacks to steal the funds in the particular wallet.
Attacks on crypto wallets and exchanges still continue to occur at a somewhat alarming rate. Binance has already been subject to a hack this year, having $40 million worth of crypto stolen. Similarly, New Zealand's Cryptopia exchange lost roughly $16 million early on in the year.
This is partly spurring the development of decentralized exchanges, which is a non-custodial solution for trading. DEXs are faster, more secure and cheaper - and Binance itself is doing a lot to make its very own decentralized exchange as attractive as possible for users.